Progreso Area Fishing Tours

Please know that 80% of our over 220 tours a year, come from the Cruise Ship Community.
For 6 years we have been providing awesome family and sportsman alike, fishing excursions. From the moment I pick you up in Progreso, we are in the boat and fishing less than 10 minutes away. After a solid 4 hours or so of fishing you will still have time to have your catch cooked up in a local restaurant and have 2 hours or so to shop around Progreso before having to head back to the ship. If when reading this you are local folk who live here or visiting our area.....just give me a call at 999 243 0883.
..........................................
Ria Fishing Trips
Ria Excursions for some of the best shallow water Speckled Sea Trout, Tarpon Fishing in the area.
(Tarpon and Snook May thru January - Trout All Year)
Half Day Trips (4-5 hrs) 240. usd for 1 to 3 persons. 20. usd per person extra, MAX of 5 persons total. Example: 5 people total cost 280 usd, 4 people total cost 260 usd, 1 to 3 people 240 usd total cost. We have three boats open for booking per day. Includes Ice, Waters and Powerades and of course we have all the Pro Gear necessary. (Does not include tips)
* All our tours are private..We do not add people to another group
Beer is available upon request, 20 usd per 12 pack.
To book with us, please email us your date request and we will follow up with details that will include how to secure your date
(Progreso Cruise Ship Pick-Up/Return is Free)
Additional services such as hotel, airport transfers etc. available upon request.
YucatanSnook@gmail.com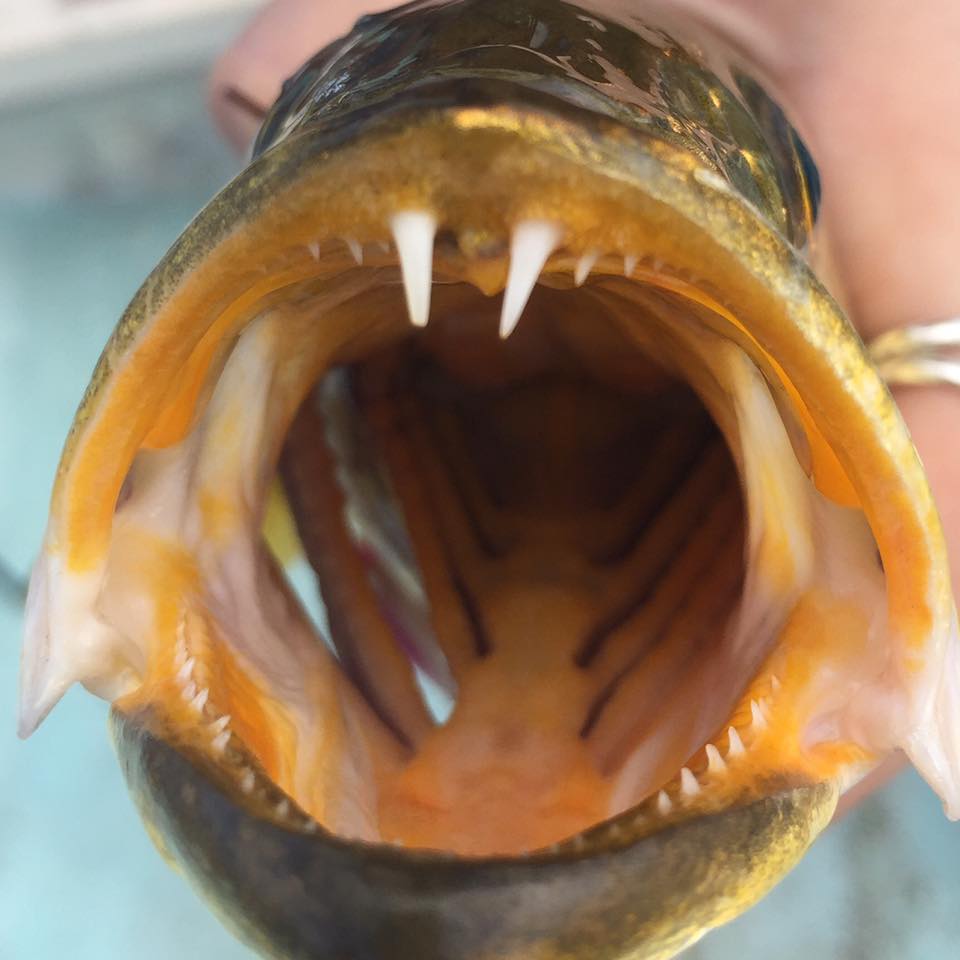 Official

YucatanSnook.com

Hats-T-Shirts
Large logo on back and small logo on front left pocket area as shown below.. Shirt colors..White and Mango Yellow. Sizes - Adult Med. thru 2X..Pre order when booking your excursion or order by contacting us...10.00 USD or 200.00 pesos Hats 10 usd or 200 pesos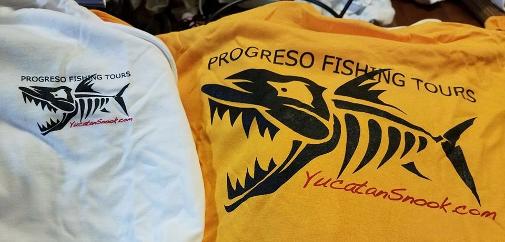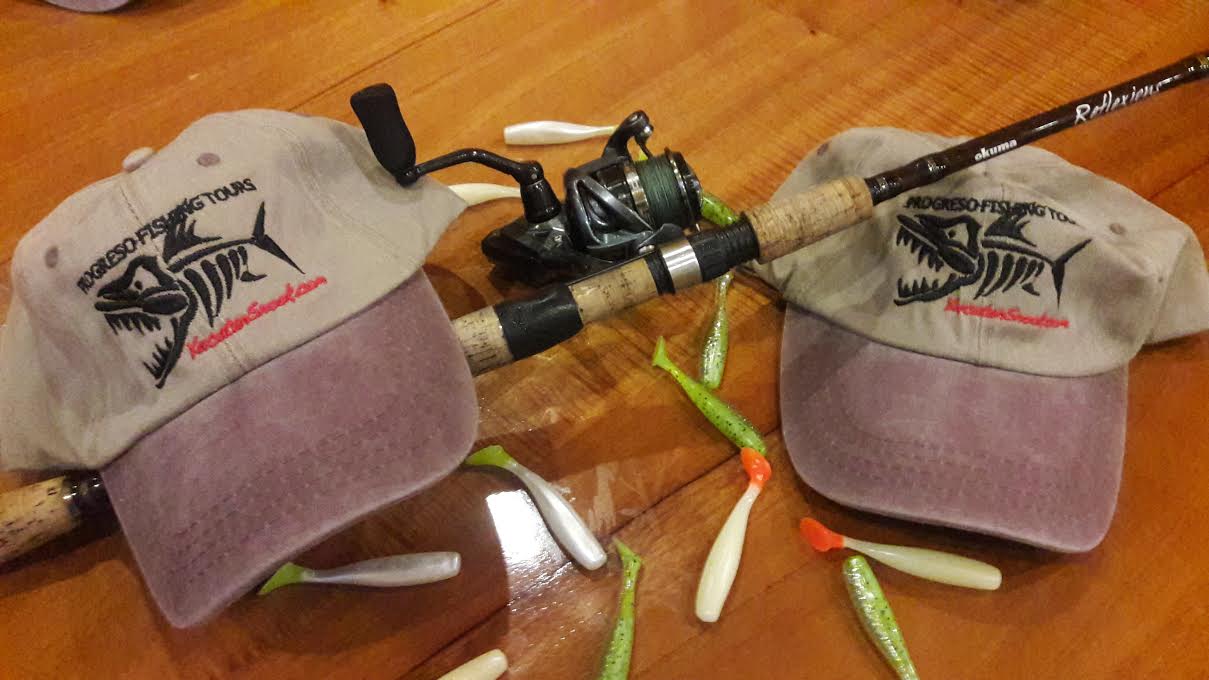 Our Main Lure Arsenal..Rapala Skitter Pop Top Water Lures along with buck tail jigs and jig heads with D.O.A. shad tail bodies, mixed colors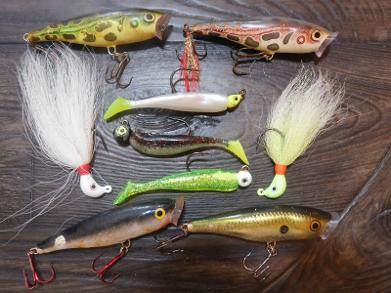 Contact us today for more information

YucatanSnook.com is Proud to be a part of the OKUMA Captains and Guides Sponsor Program. We Proudly Support and Use the OKUMA Brand Rod and Reels and Accessories.

Rapala Top Water Lures are most effective for all our species here.


We are proud to say that Progreso Fishing Tours is the number ONE guide service for fishing in Progreso, Mexico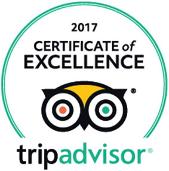 Our Disclaimer...Please Read We love to fish and to take folks fishing and allow them a superb time with us,....as well to be able to catch fish!!!! BUT, we NEVER guarantee you will catch fish. This is why, as we all know, it is called FISHING not catching.
Please understand folks, we strive to keep a very high rating with our personal service and fishing experience. Our goal is to put you on fish and have you walk away happy.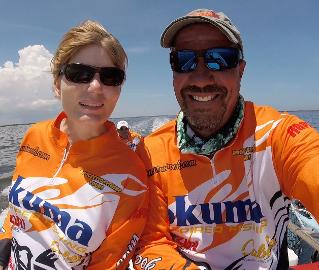 Your Host's and Guide - Jennifer and Randy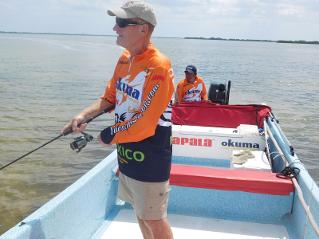 Our Ria Pro Guide
Bob Thomas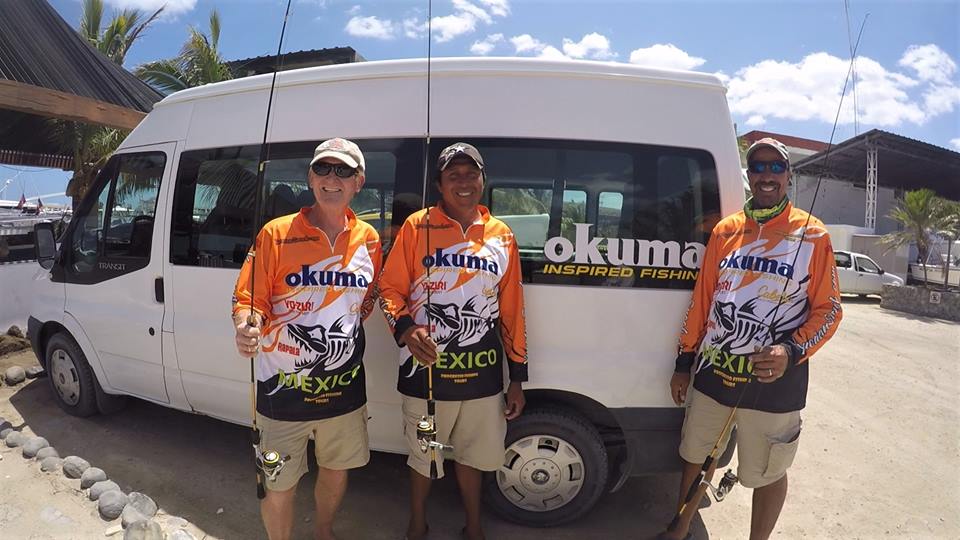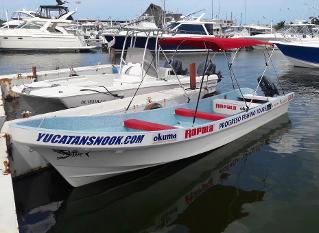 Our primary boat - 25 foot Argos panga with 40 Hp Suzuki
Boats 2 and 3 are 25 foot pangas as well, just not as perty
YucatanSnook.com is very Proud to be a part of the D.O.A. Lures Family of Captains/Guides sponsorship program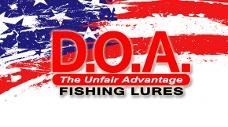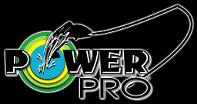 YucatanSnook.com proudly hydrates our guests with plenty of water and Powerades


Copyright © 2010-2018- Progreso Mexico Fishing Tours - Contact: YucatanSnook@gmail.com