October 23, 2018
Howdy folks, welcome to our fishing blog...I am very sorry that I do not update this regularly, so please forgive me, the fishing here is so awesome and I am very busy with our guests!!! But here it is, the September and October Yucatan fishing Report from
YucatanSnook.com
.
Tarpon baby....the Tarpon have been in since May and will stay in thru December...(we are hoping)...Since May 1st we have had well over 60 hook ups and 20 plus pics with the Tarpon....The speckled sea trout played with us hard over the summer, but the masses of specks have returned once again, normal this time of the year, and we are back now to 20 plus fish days...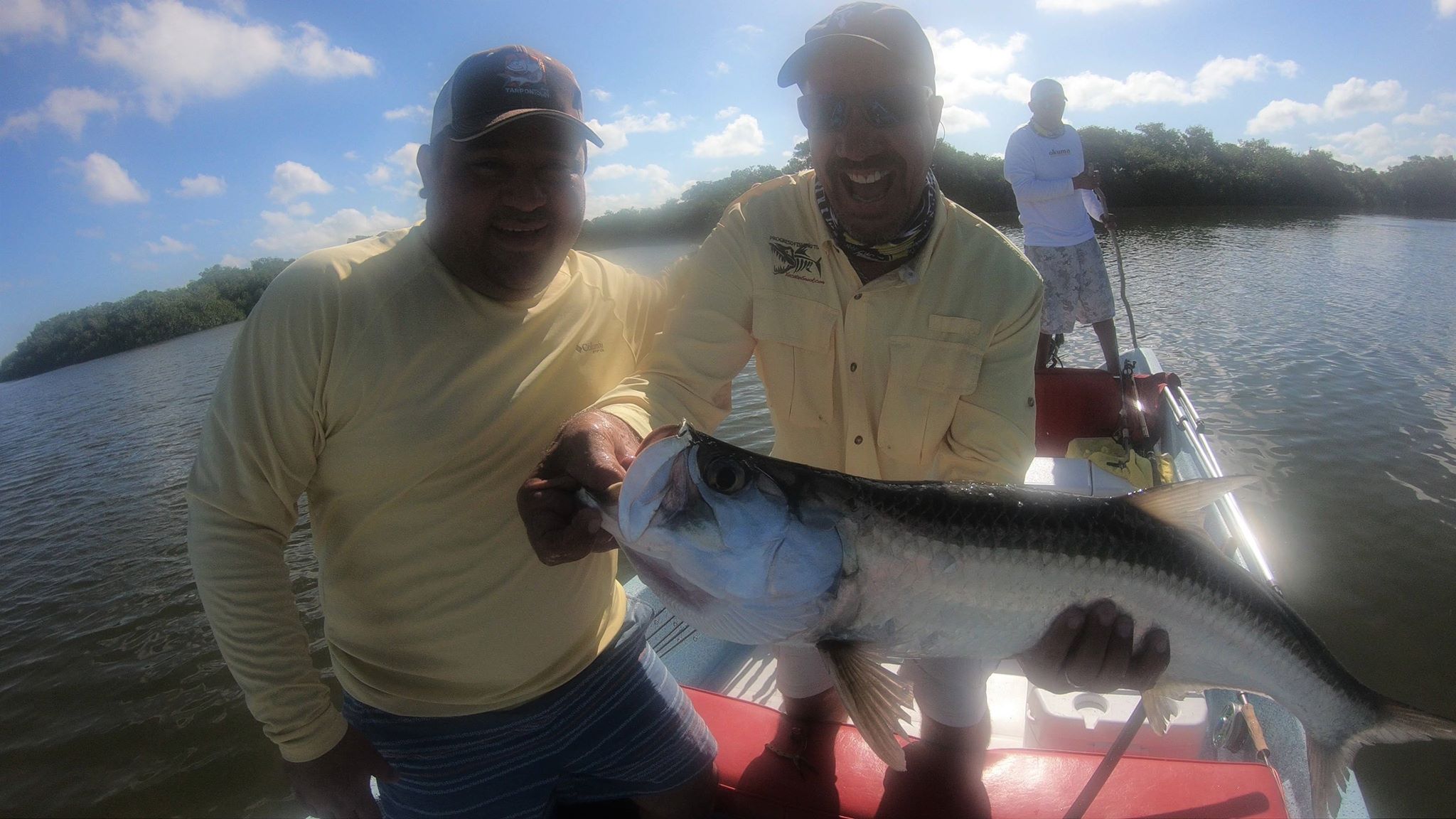 This past month and over 10 days I personally boated two of my biggest tarpon ever at 61 and 63 pounds. Numerous of 10 to 30 pounders have been boated as well...While filming Episode 3 of
YucatanAnglersTV
we were blessed to have the Tarpon showing off with the 61 pounder, plus two 10 plus pounders and a few 30 plus pounders jump and spit the lure.....
The lure I was using was the
DOA Fishing Lures
Tough Guy soft plastic (white) and pre rigged with the Eagle Claw weighted hook....It was a new lure I received from DOA and it preformed so awesome...Check them out if you can.....
We as well have been catching the tarpon here in Progreso and in
Dzilam de Bravo
on the
Yo-Zuri
stick baits...shallow divers are the best and most effective for the snook and tarpon in both places...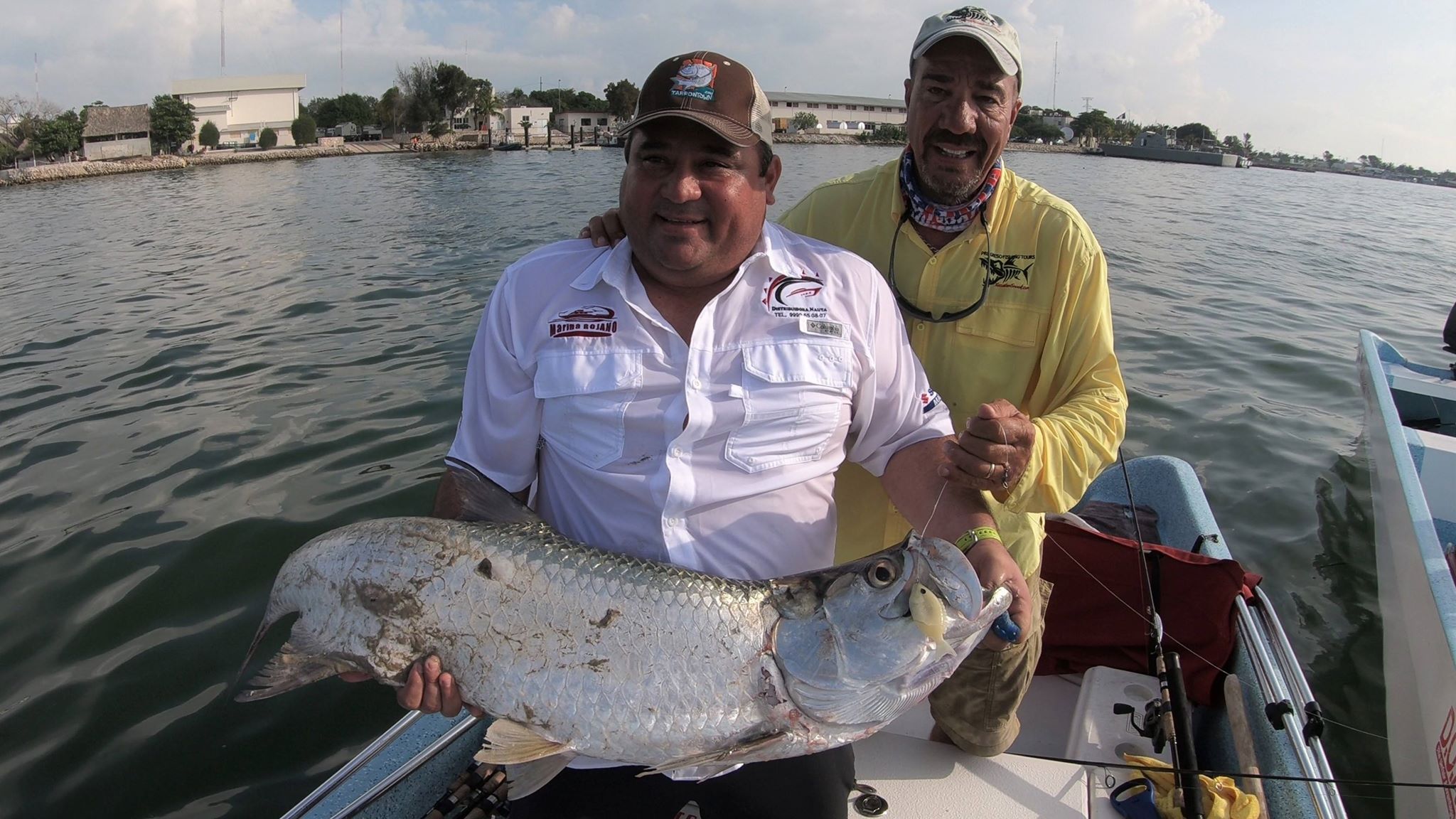 Folks as well I want to make mention that are producing the NEW fishing show,
YucatanAnglersTV
that begin airing on the
World Fishing Network
and on all your favorite streaming channels via
MOTV.
..Join us and and fish all the best inshore fishing areas throughout the Yucatan of Mexico.
Folks we are having a blast down here, if you are planning a trip to the Yucatan of Mexico and you love to fish, inshore, safe, clam, crystal clear waters, then call on us today and we will help you create friendships and memories for a lifetime.
Posted by Travel Merida. Posted In : Progreso Yucatan Mexico Fishing Report