April 28, 2018
Howdy everyone....I hope this blog finds everyone just super swell...Here in Progreso Mexico we have had an awesome winter and early spring...warm weather and awesome fishing...the speckled sea trout have been as always super abundant. Each outing with guests are producing 15 to 60 fish being caught...and as always we promote catch and release and only keeping a few for lunch!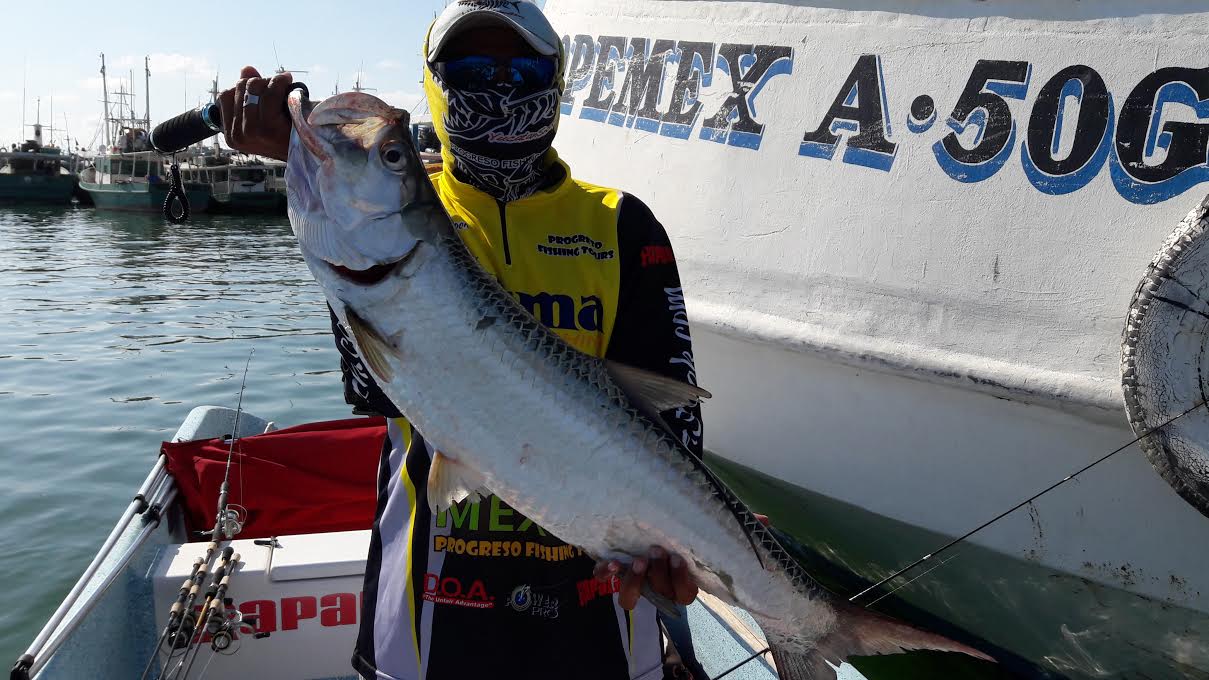 As each year at this time we begin to get really excited for the return of the Tarpon....weekly we have been checking the areas where they visit and now finally today, April 28th, they have moved back in in force, a month or so early as we begin catching them in years past in June... Gary and I had a cancel as our guests missed their flight to Merida so we decided to go practice fishing to see if the tarpon have started to move in big numbers...mind you have seen them over the last week in small numbers but today...OMG we saw well over 60 fish in this one area of the marina....cut to the chase....my Mexican boat Captain Gary has had many fights with the tarpon over the years but never has got one to the boat for a photo....but today...he landed two tarpon, one at 36 pounds and the other at 29 pounds..folks if you are visiting our area via a cruise ship, staying in the area for a short time or just live here and want the chance to hook up and have a photo taken with a big tarpon, then contact us today to book your excursion.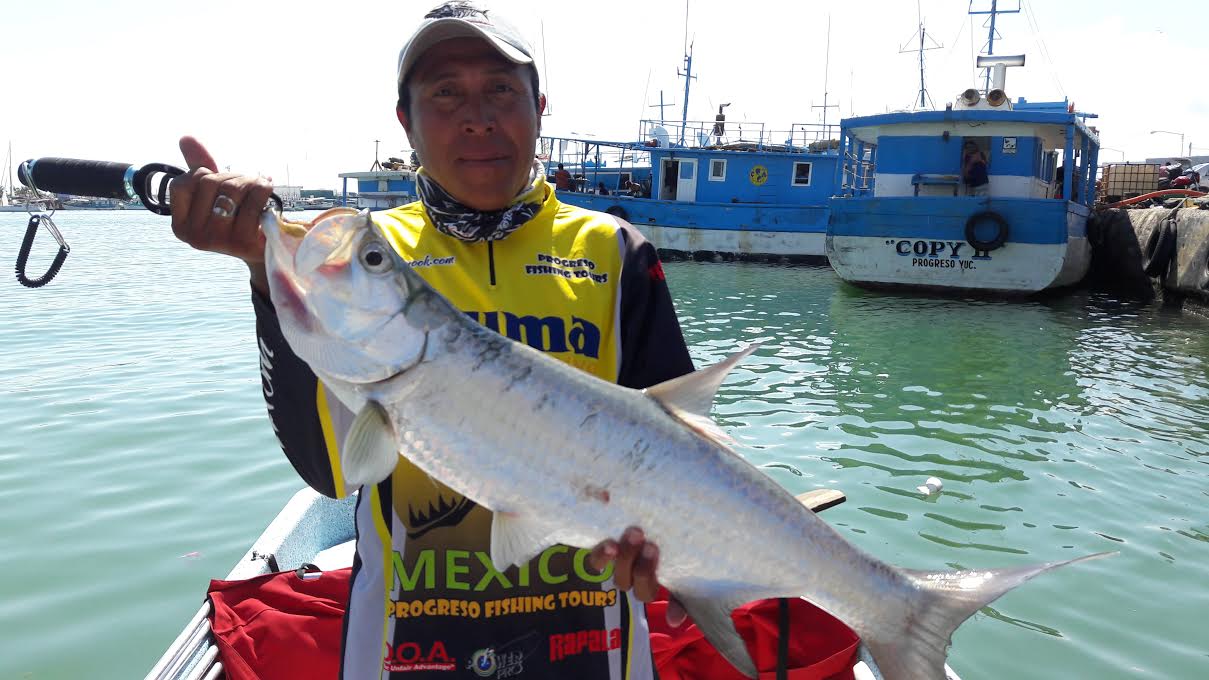 Contact us today to book your Yucatan Mexico Fishing Excursion!!
Posted by Travel Merida. Posted In : Chelem/Chuburna Mexico Fishing Report